Ryo Wallet - Quasar brings the user friendly interface of our desktop GUI wallet (Atom) to the web.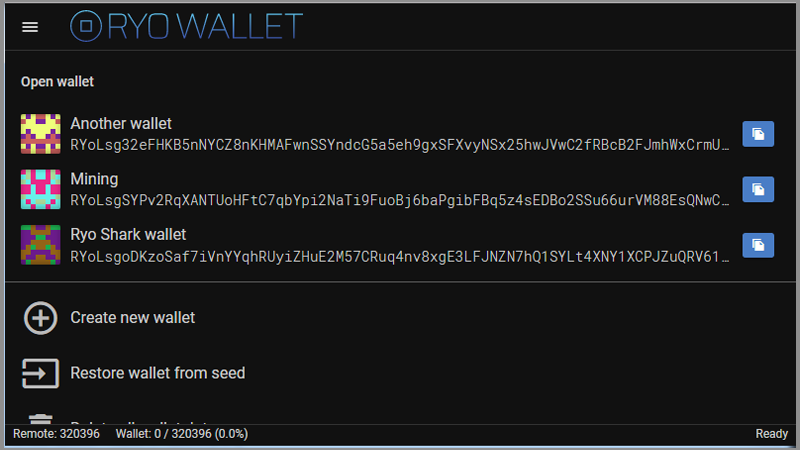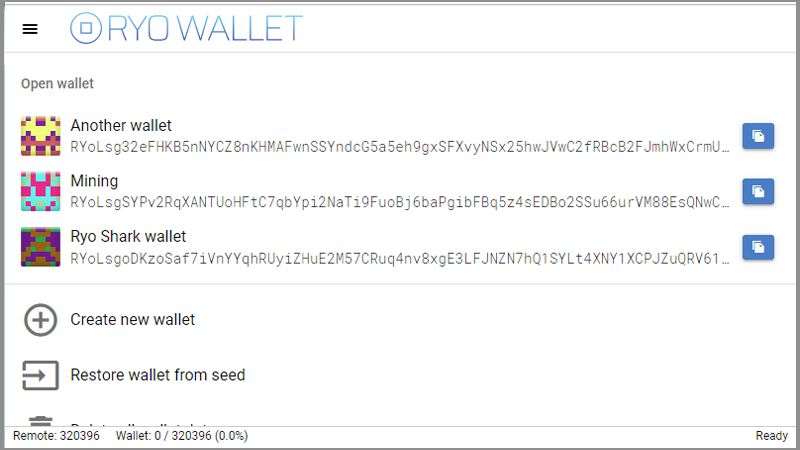 ---
No, Quasar lets you control your own private keys. If you create a wallet with Quasar, you can import that wallet into both Ryo Wallet Atom and the command line tools.
---
Only your private view key and public address are sent to the server to offload the cpu intensive task of scanning the blockchain for transactions. Your view key allows our server to detect incoming transactions and possible outgoing transactions. Your private spend key is never sent to the server, and the server cannot tell who sent you coins, or who you sent coins to. Quasar works in the same way that other light wallets like MyMonero work.
---
When creating or restoring a wallet, you have the option to save your private keys to your browser, or to discard them once you have closed the tab. When saving to the browser, private keys are encrypted with PBKDF2 and the audited TweetNaCl encryption library. You should choose a strong password when saving wallets to your browser with Ryo Wallet Quasar.
---
You can import a wallet with your seed words that you have used previously. The first time you import a wallet created via Atom or a paper wallet, there will be a non-refundable 10 Ryo fee. Once the fee is received, the server will scan the entire blockchain for your transactions. After the initial fee, you can restore the same wallet on another device without further payment. The fee is to prevent malicious actors from importing thousands of empty wallets and consuming unnecessary resources on the server.
---
You should either bookmark the page, or if you are using Google Chrome / Chromium, select "ADD" when prompted to add Quasar to your desktop. Never email your seed words to yourself or use unencrypted online storage services. Write seed phrase down and store in a secure location.
---
No, we made sure that when you use Ryo Wallet Quasar that there are no 3rd party scripts requested. All scripts are self-hosted. We do not use Google Analytics, Google Fonts, or any support chat plugins.
---
Ryo Wallet Quasar supports RYoL (long addresses) and RYoN (integrated addresses). Quasar does not support Kurz addresses because they are a special case where your view key is the same as your spend key. Since Quasar works by sending your view key to the server, supporting Kurz addresses would pose a security risk. At this time, Quasar does not support subaddresses. If you import a wallet that has received funds to a subaddress, those funds will not be visible, but will still be available by using Ryo Wallet Atom or the command line tools.
---
At this time, Quasar is only supported on desktops / laptops. In Q2 2019 we plan on adapting the interface to work with smaller screens and touch compatible devices. We also plan on releasing mobile apps for iOS and Android.